CHOOSE YOUR OWN ADVENTURE
Imagine a collection of old English, Chelsea style pubs…. keep their historic architectural beauty, add a colour palette of British racing green and white, heritage fireplaces, a glorious staircase restoration along with rich textures and stately tones of tan against traditional houndstooth woven fabrics, feature a classic bar and gantry, and bay windows opening to the street outside, and you have The Prince Consort. You are welcome!
This is where gastro-pub-inspired fare meets fresh Australian flavours. Think… Slow Roasted Lamb Shoulder, Woodfire Garlic Bread or our mouthwatering Chicken Parmigiana.
Beyond the bar area is the Band Room, which revels in a canvas of sage and coral, pine and moss and features a Hamptons-style trellis motif and boothed seating, transitioning to the garden courtyard beyond. And yes, it's the place for bands to play and music lovers to gather!
Like any Royal born in 1888, The Prince Consort likes a wager or two on the horses, the hounds and the odd spot of sport! And so it will be for punters in 2020!
Beside the Band Room, lies an impressive bank of sports screens and state-of-the-art TAB area, much more modern than that of 132 years ago – although the odds remain the same!
Foiled by Waitress
The Telegraph – Saturday 1 March 1924, page 10
A second gang of audacious thieves was foiled yesterday afternoon by a waitress at The Prince Consort.
Here at The Prince, we accept both bookings and walk-ins.
If you would like to make a booking and your selected time is not available,
please get in touch on (07) 3252 4136
WHAT'S ON AT THE PRINCE CONSORT
FUNCTIONS SPACES AT THE PRINCE CONSORT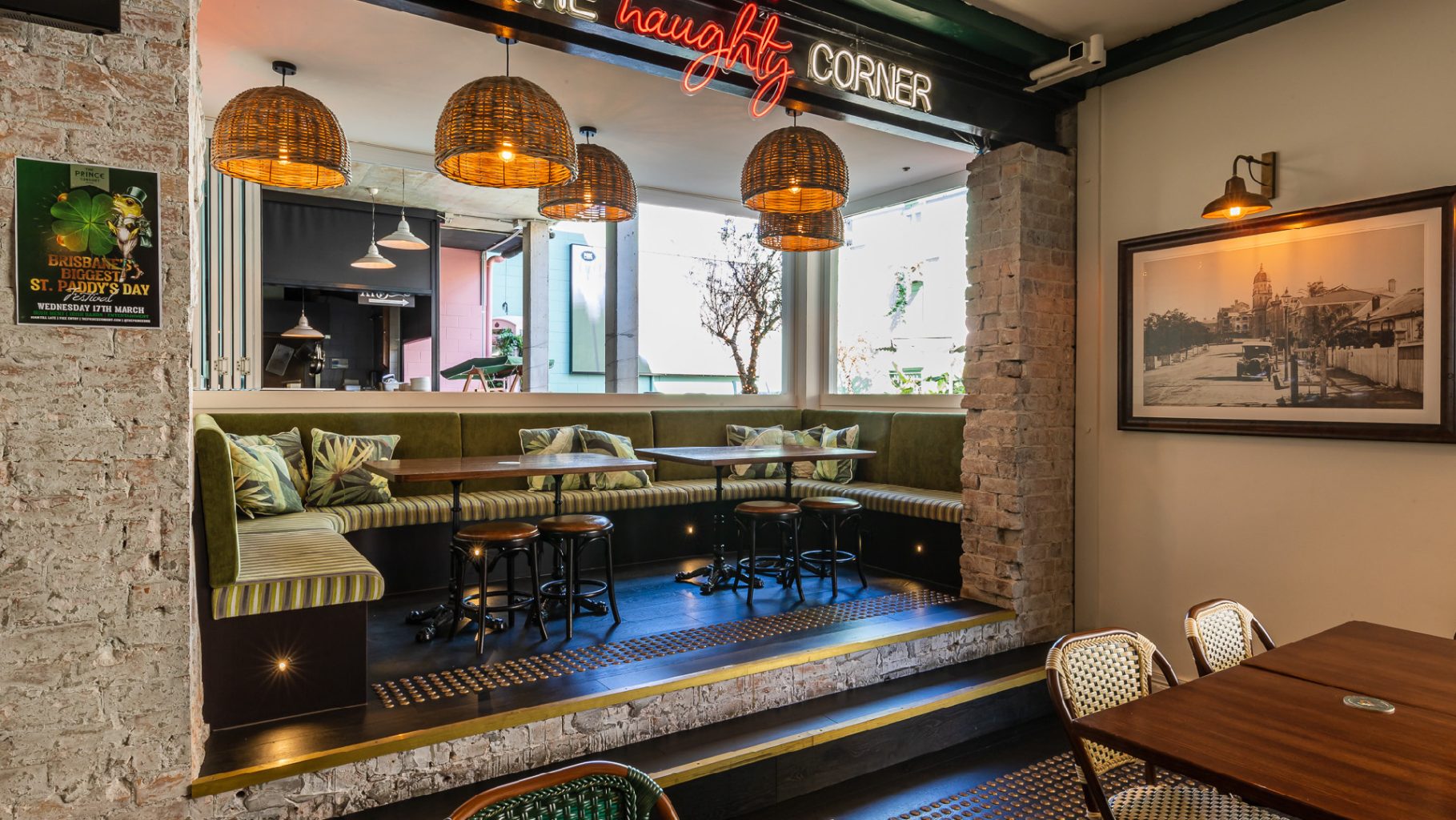 25 Cocktail | 40 Standing
Features: Microphone, Stadium Screen, Flat Screen TV's, DOSA (Smoking Area), Booths
Perfect for: Birthday Celebrations, Hen's & Buck's Parties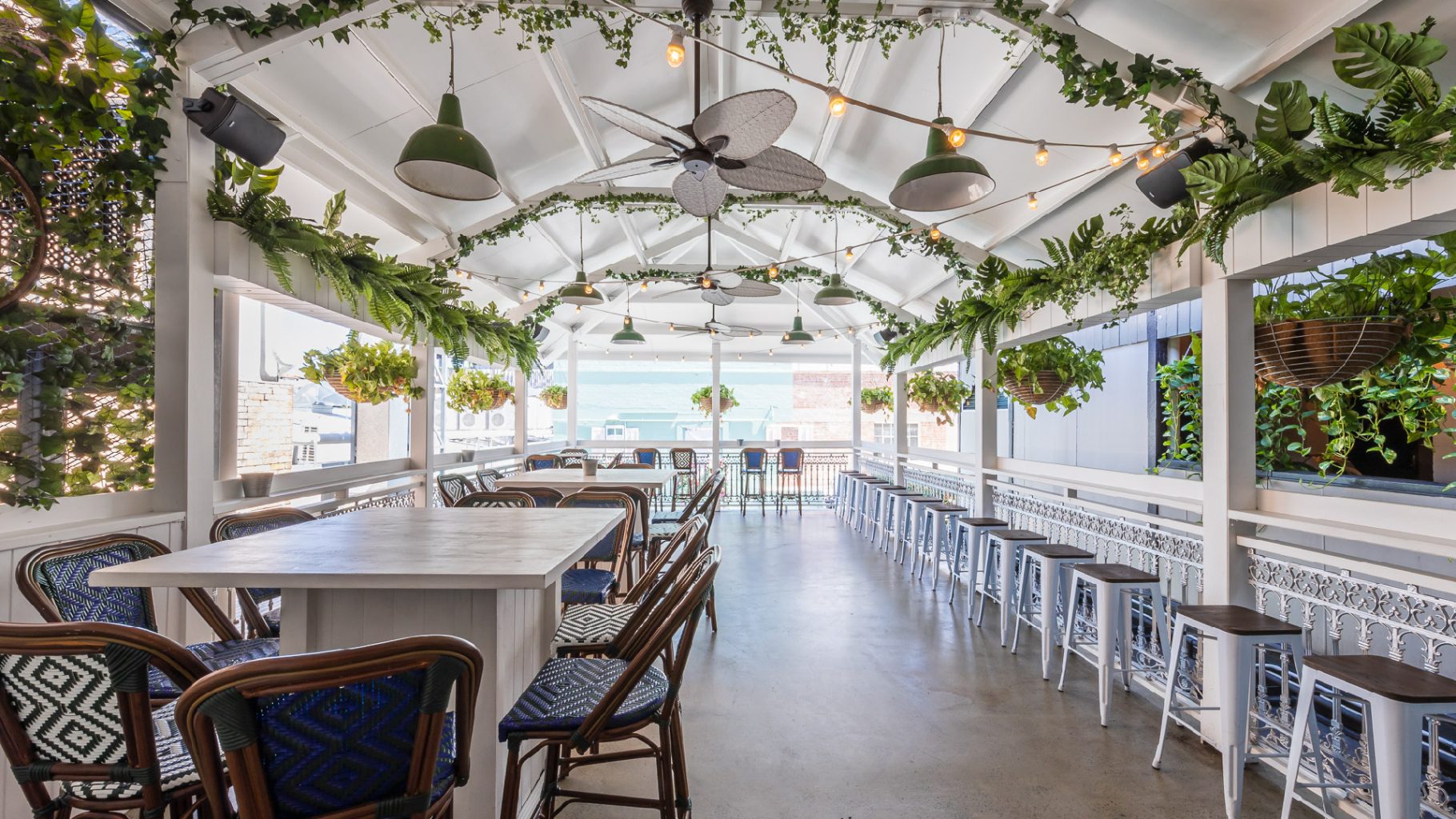 80 Cocktail | 40 Standing
Features: AV & DJ Set Up, Microphone, DOSA (Smoking Area), Balcony, Playlist / Spotify Input
Perfect for: Birthday Celebrations, Corporate Functions, Hen's & Buck's Parties, Engagement Parties
BOOK YOUR FUNCTION AT THE PRINCE CONSORT NOW
The Prince Consort Hotel is a landmark historical pub, located in the heart of Fortitude Valley's entertainment precinct. Offering a complete range of function and event options, across several diverse venues, ensuring that no matter the occasion, we can tailor an event that's just right, for you.
Here at The Prince, we strive to create legendary and memorable experiences, as epic hospitality providers.
Our food reflects on seasonality, locally sourced produce, and a sense of occasion, coming together to create a truly unique and memorable experience. Our wholesome and creative approach to food, comprehensive drinks packages and beautifully appointed spaces will allow you to focus on what's really important: eating, drinking and creating memories – let us take care of the rest.
DONT MISS OUT, SIGN UP NOW
Sign up today for all the latest function, event and upcoming news.