Tilley & Wills
The ambitious venture is the bold plan of Sydney-based group Tilley and Wills Hotel (Oxford Art Factory, Balmain Hotel), who took ownership of our city's iconic Elephant Hotel pub on Wickham Street earlier this year (for a cool $20 mil no less), with the vision of turning the 132-year-old heritage-listed site into Fortitude Valley's most impressive hangout. The mass reopening, which will see general manager Jason Hirt at the helm, will also reinstate the building's former 1888 moniker, The Prince Consort, in the process.
It's the first foray into Brisbane for Tilley and Wills – and a daring one at that – with nothing off limits, and everything on the table. The old gal will be spruced from top to toe, starting with an English-style pub and open-air Garden Bar set to occupy the ground floor.
Choose your own adventure
The Prince Consort Hotel is a landmark historical pub, located in the heart of Fortitude Valley. The Prince offers a complete range of function options ensuring that we can tailor an event that's just right for you.The locally sourced food reflects seasonality and sense of occasion, coming together to create truly unique experiences. Watch as your vision comes to life!
With this in mind, we have created a wholesome and creative approach to food, drinks and beautifully appointed spaces. This will allow you to focus on what's really important. Eating, celebrating and creating memories – let us take care of the rest.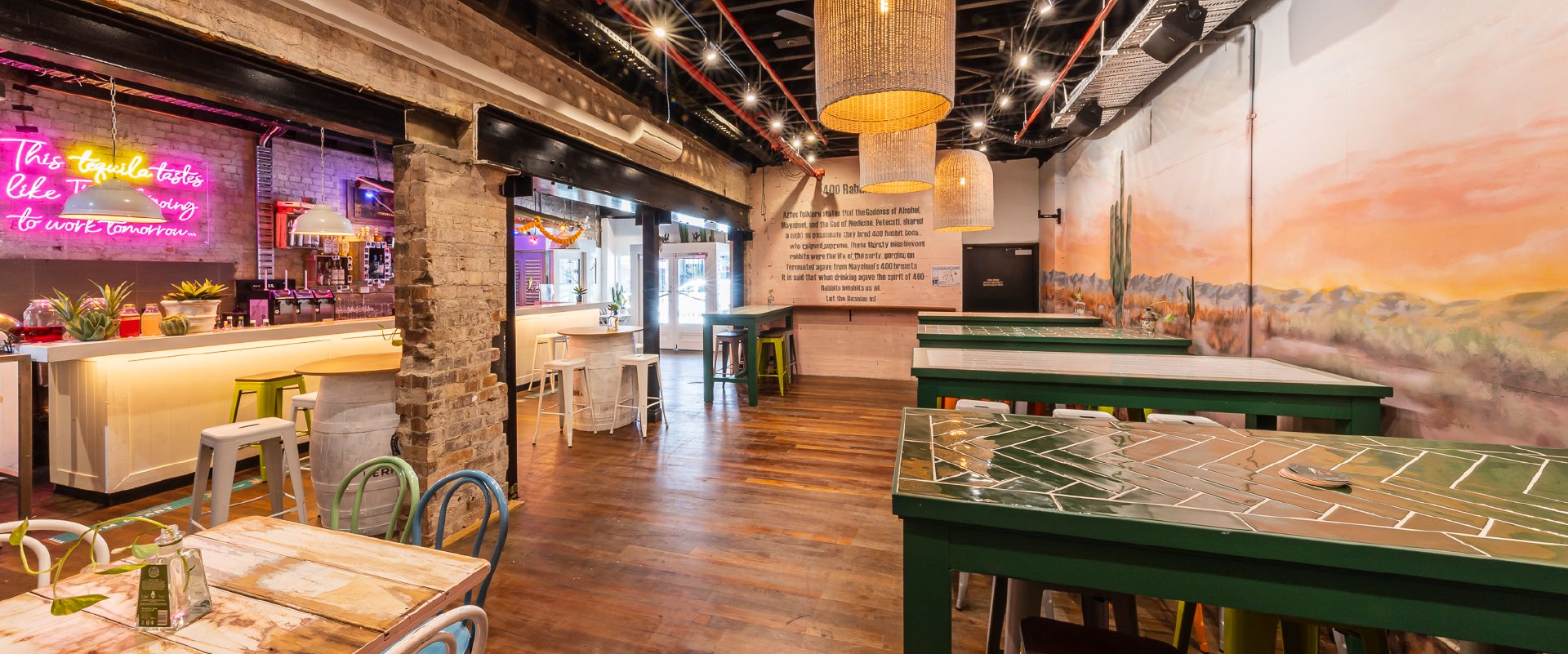 La La Land & 400 Rabbits
Upstairs, super luxe supper club La La Land will feature booth seating, VIP private rooms and a dancefloor dominated by a crystal chandelier (fancy!), with dingy, American-style bar Greaser set to remain in situ. Sadly, the resident music and function space, The Foundary, won't be part of the new unveiling.
Mexican-inspired 400 Rabbits Cantina will offer tequila and tacos (Ole!), while the Bowie Room – aptly named after the portrait of David Bowie etched directly into the wall – will be the place to immerse yourself in some music-driven underground edge. On the top level, music makers and creatives will find their home at The Yorke Suite, while The Naughty Corner, hidden in the heart of the building, will have 360-degree views of its neighbouring bars.
Drinks-wise, folks can expect 89 beers on tap across the site, as well as sizeable cocktail list.